Residential Thermal Imaging
Heat Loss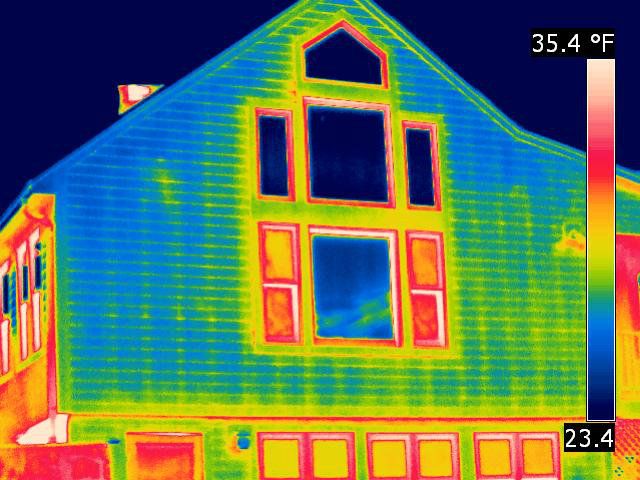 Missing or insufficient insulation is a common problem in residential homes, especially if it has been blown into hollow spaces that you can't see. Blown-in insulation that is not packed sufficiently will settle and produce voids in a wall. In new homes and additions, difficult insulation details can often get overlooked by a building inspector. Sub-contractors often remove insulation after an inspection to access something that got missed and fail to replace it before it gets closed in.
Air Filtration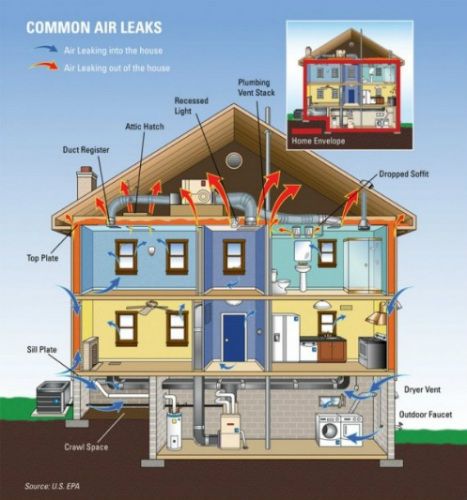 Air infiltration into a home is typically the most expensive source of heat loss promoting unnecessary fuel consumption. Improper or incomplete installation of an air barrier system can make your home a cold place. Both air and thermal barriers need to be continuous around the entire building envelope.
Air Barriers
Air barriers prevent the pressure-driven air caused by wind, stack effect and mechanical appliances that generate negative pressures within your home. An infrared scan performed along with a blower door can find and document all of the breaks in your air barrier system. Thermal analysis for air infiltration should also be included as part of a "pre-purchase" inspection when buying a home. We will provide you with a detailed report that includes thermal and digital images and a full remedial plan.
Moisture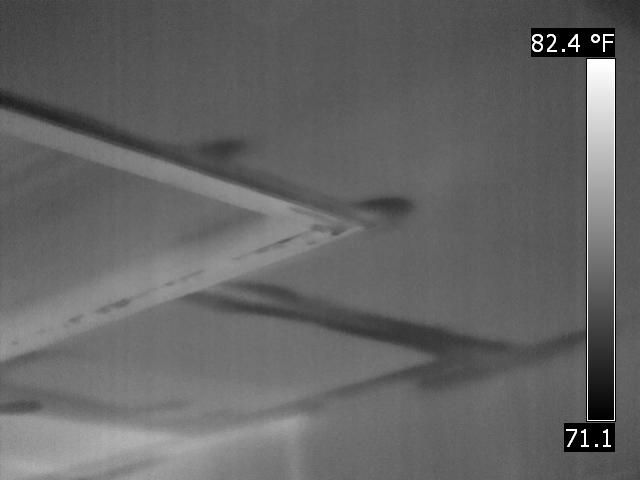 Finding the sources of moisture intrusion in a home is one of the most challenging tasks, often requiring costly and destructive investigation into walls, floors, ceilings and roof systems. As a renovation contractor for 35 years, I have seen more homes that have been destroyed by moisture than from any other cause. Moisture promotes the deterioration of construction materials and promotes poor indoor air quality issues resulting from the growth of mold and mildew.
Decomposed wood provides the perfect opportunity for moisture seeking insects such as carpenter ants and termites. An infrared scan of your home for moisture problems is the best non-destructive means to quickly locate your source of moisture and all of the affected areas. Thermal analysis for moisture intrusion should also be included as part of a "pre-purchase" inspection when buying a home.
Pest Infestation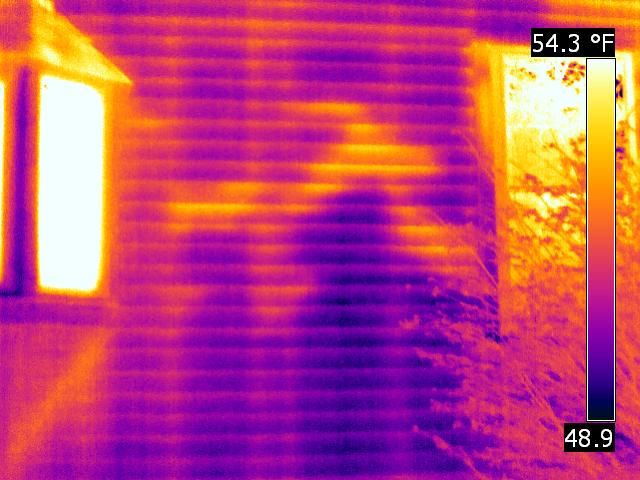 Rodents and insects can be extremely destructive to the structural members of your home. As a contractor for 35 years, I have repaired numerous homes that were victim to these unwanted guests. Locating pests and finding the scope of damage they have caused can be a difficult and time-consuming job that relies heavily on destructive testing methods. 
Because this type of repair can become very costly, it is important to reach your objective by causing a minimal amount of damage to the unaffected areas. A thermal analysis of your home can identify damage created by pests while saving you unnecessary repairs caused by destructive testing. Thermal analysis for moisture intrusion should also be included as part of a "pre-purchase" inspection when buying a home.
Radiant Heat Mapping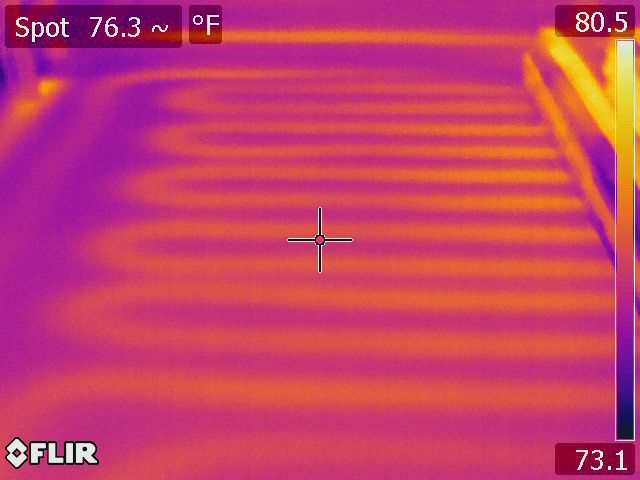 Radiant floor systems have become popular in residential homes during the last 10 years. It is important to have an accurate location for all radiant heat lines prior to penetrating your floor with a saw, drill or fastener. Mapping out the location of hot water or electric heat lines below a concrete, wood or tile floor system without original pictures or diagrams can be an impossible task.
An infrared scan of your radiant floor system will provide you with a perfect map for avoiding unnecessary punctures into your heat lines.
Expert Witness
As thermography has matured, its usage as legal evidence has increased. Due to its graphic nature, thermography is now regularly utilized in both criminal and civil cases by both plaintiffs and defendants. Thermographers are often engaged as professional experts or subpoenaed as witnesses.
At Projected 2 Perform, we can offer expert witness services to both lawyers and insurance companies involved in litigation demanding building construction and building science knowledge. Our 35 years of construction experience coupled with our certifications in thermography and building science may give you the necessary resources to succeed in your case. We can provide you with references upon request.
Schedule a Residential Service